"

Every now and then a kid comes along who just has it. Liam is one of those kids. He simply loves the guitar and the blues and he plays for his love of the music first and foremost. For Liam, it's not about finding fame in today's world of 'Idol' competitions. It's simply about the music and it shows in his playing. Get ready to be moved by the Red Headed Blues Boy!" - Doug Cox, Artistic Director - Vancouver Island MusicFest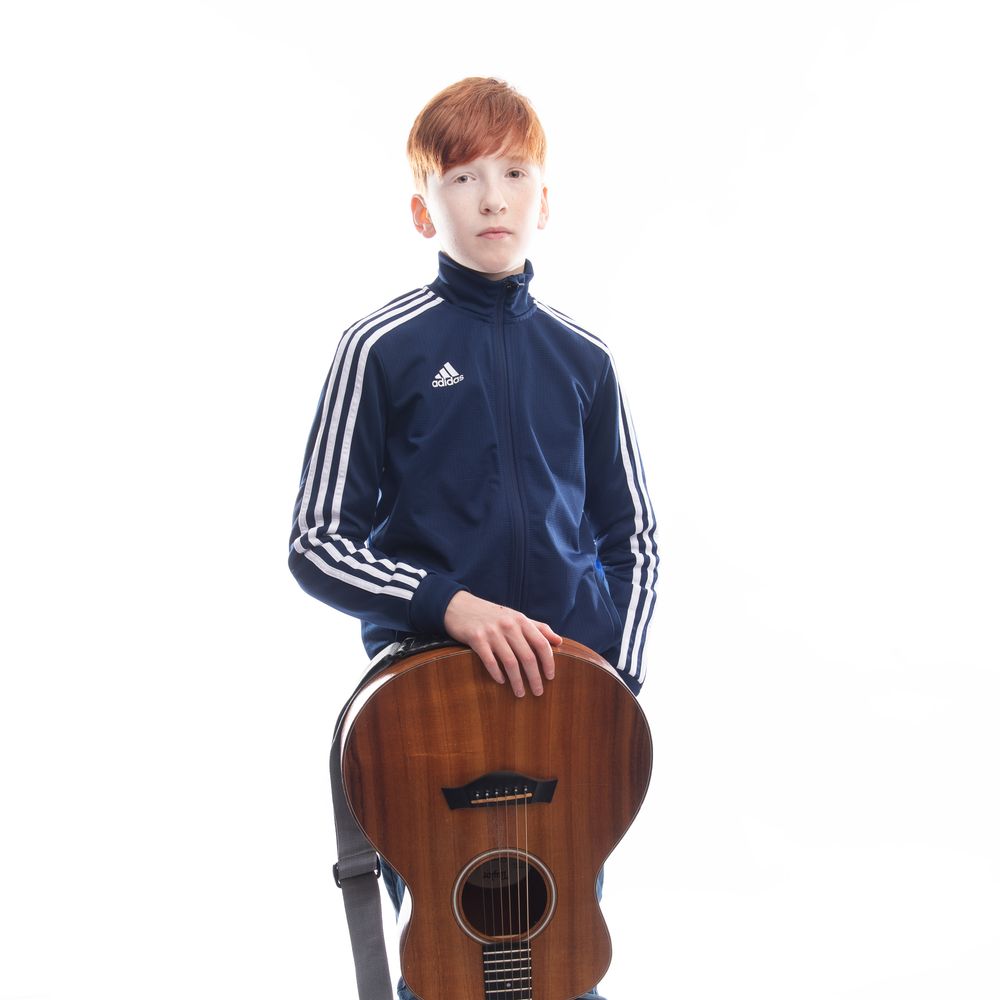 Liam, Age 14
At age 11, I opened shows for Mississippi Blues Man Terry "Harmonica" Bean, Maple Blues Award Winner Rick Fines, and BC Hall of Fame Inductee Doug Cox. 
At 12, I was an opener for 2x Maple Blues Award Winner David Gogo at the Port Theatre in Nanaimo.
I opened a show for Juno Award Winner Ken Hamm, and also for the legendary Terry Robb, widely regarded to be one of the best acoustic blues guitarists of all time.
I was also invited to play my first festival - Texada Blues & Roots Festival, where I played a solo set.
At 13, I recorded my debut CD "Modern. Magic. Melody.", and was invited to play at  the 2020 Vancouver Island Music Fest and Nanaimo Summertime Blues Festival. Since releasing Modern. Magic. Melody. on 28th August 2020, my album has received national media coverage. I was also nominated for a Maple Blues Award, becoming the youngest nominee in the 23-year history of the awards.
In March 2021, I became an official partner of Taylor Guitars.
I'm always learning.